Used Nissan Vehicles for Sale in East Windsor, NJ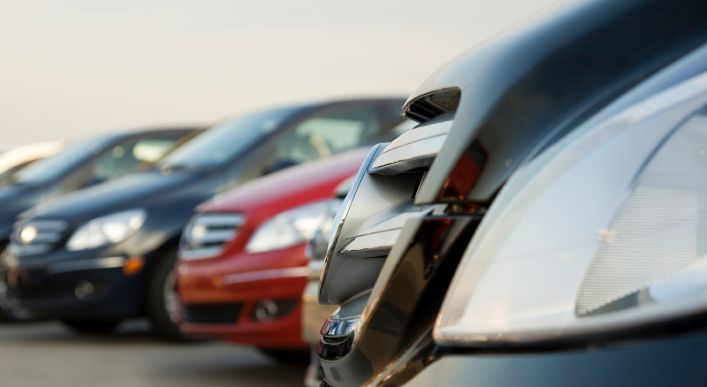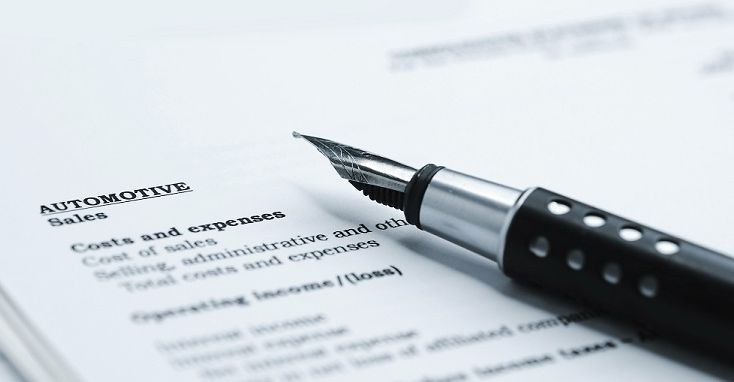 Sales Hours
800-892-7836
| | |
| --- | --- |
| Monday | 9:00 am - 9:00 pm |
| Tuesday | 9:00 am - 9:00 pm |
| Wednesday | 9:00 am - 9:00 pm |
| Thursday | 9:00 am - 9:00 pm |
| Friday | 9:00 am - 9:00 pm |
| Saturday | 9:00 am - 7:00 pm |
| Sunday | Closed |
Buying a pre-owned model doesn't mean you should settle for less. Your nearby Nissan dealer, Windsor Nissan, can assure you that your expectations will be exceeded once you see our used Nissan vehicles for sale! We work hard to provide our customers with a wide-ranging selection of quality used Nissan vehicles, so you are bound to find one that suits your preferences and taste.
Nissan models are well-known for their efficient and reliable rides, as well as their forward-thinking systems. You'll see a variety of technology in the most recent used Nissan vehicles that keeps your drive running smoothly. In the center console, you may find a touchscreen that houses innovative features and cabin controls. The NissanConnect® with Navigation, Mobile Apps, and Services1 allows you to connect to a long list of applications for endless entertainment while on the road. Luxurious amenities like leather-appointed seats, ambient lighting, and wood-grain accents make your time behind the wheel even more worthwhile, and you'll notice that a handful of our used Nissan vehicles boast these fine features.
Once you're ready to start searching through our used Nissan inventory, it's a good idea to head to our online selection to get an idea of what we have in store before you visit our dealership. Here, you could end up finding the pre-owned Nissan model of your dreams with just a few simple clicks of the mouse. The customization tools that we provide allow you to narrow down your options according to year, model, mileage, price range, fuel economy, engine type, and more. From there, you can view interior and exterior photos, schedule a test drive, and request a quote. Before you know it, you'll be riding along I-95 in your ideal new-to-you Nissan model!
We understand that one of your main concerns is financing a used car, which is why our representatives come prepared with plenty of connections and resources to ensure that your auto loan adheres to your budget. Regardless of your previous credit reports, we'll work hard to design a loan that betters your situation and suits your preferences. Thanks to our no-pressure sales environment, you also don't have to worry about feeling rushed to make a final decision, as our associates encourage you to take all the time that you need. To get a head start on crunching some numbers, feel free to utilize our Payment Calculator and Finance Application here on our site.
At Windsor Nissan, we look forward to helping our customers with taking home the car of their dreams, whether it's brand-new or pre-owned, so come stop by today! Our used Nissan vehicles for sale in East Windsor, NJ, are here for you to view and test drive.
Testimonials
Roy and Ivan were so pleasant to work with at the dealership. I love my 2016 Sentra!
Monroe, NJ
September 12, 2016
Excellent all around service. This is the best dealership I have ever dealt with.
Trenton, NJ
September 10, 2016
Samantha helped me purchase my first car and I love it
Bordentown, NJ
September 7, 2016
It was such a pleasure dealing with such an awesome dealership
Far Hills, NJ
September 6, 2016
Loved working with Roy
East Brunswick, NJ
August 4, 2016
The best experience EVER!!! A huge thank you to both Roy and Larry.
Trenton, NJ
August 3, 2016
Very Happy 1st Time Buyer
Hamilton, NJ
July 23, 2016
Excellent Service and Communication!
Hamilton, NJ
July 15, 2016
I will recommend these guys to anyone!
Maple Shade, NJ
June 28, 2016
Ed and Ruben both exemplify exceptional professionalism
Plainsboro, NJ
June 2, 2016
Just bought my 4th vehicle from Windsor Nissan and I couldn't be happier
May 29, 2016
Ruben is the BEST!
Point Pleasant Beach
May 27, 2016
Extremely helpful during a tough time. Thank you so much Charlie and Ed!!!!!
Allentown, NJ
May 6, 2016
Hats off to the Service Department
Hazlet, NJ
May 4, 2016
Thank you for making it so easy to buy a new SUV
Cranbury, NJ
April 27, 2016
Very knowledgable and friendly staff
Hightstown, NJ
April 27, 2016
Thank you, thank you, thank you
Brick, NJ
March 1, 2016
Amazing Customer Service
Voorhees Township, NJ
December 19, 2015
Thank you for getting me into a new car!
Browns Mills, NJ
December 17, 2015
A true delight
Princeton Junction, NJ
November 1, 2015
Read More
1 Driving is serious business. Only use NissanConnect® Services powered by SiriusXM® and NissanConnect Mobile Apps when safe to do so. NissanConnect Services and Mobile Apps availability is dependent on vehicle model, trim level, packaging, and/or options. See NissanUSA.com/connect for complete availability details. Late availability for some features. Compatible smartphone required to operate NissanConnect Mobile Apps. NissanConnect Services, including automatic crash notification and SOS, are dependent upon the telematics device being in operative condition, its ability to connect to a wireless network, compatible wireless network availability, navigation map data, and GPS satellite signal receptions, the absence of which can limit or prevent the ability to reach NissanConnect Services Customer Care or receive support. Never program while driving. GPS mapping may not be detailed in all areas or reflect current road status. You are responsible for using Remote Engine Start and Remote Horn features in accordance with any laws, rules or ordinances in effect in your vehicle's location. Remote Engine Start/Stop not available on all models. Cellular network not available in all areas and/or at all times. Technology is evolving, and changes by independent companies are not within Nissan's or Sirius XM Radio Inc.'s control. Neither Nissan nor Sirius XM are responsible for associated costs that may be required for continued operation due to cellular network termination (including equipment upgrades, if available, or roaming charges on alternative networks) or other third party changes. Should a third party provider terminate/restrict service, service may be terminated without notice and with no liability to Nissan, Sirius XM and/or and their respective agents or affiliates. Certain services require a PIN for activation. Enrollment and Subscription Agreement required to receive full suite of NissanConnect Services. Trial Periods: Six (6) month trial period for Services and thirty-six (36) month trial period for Mobile Apps. Trial periods begin on your date of vehicle purchase or lease of a new Nissan; subsequently the respective paid subscription is at the then current rate to continue to receive respective services (excluding Pandora®, if Pandora app via NissanConnect is equipped on vehicle). Trial Periods are subject to change at any time and/or are subject to early termination without notice. Text rates and/or data usage may apply. See NissanUSA.com/connect for details.