Summer Maintenance in East Windsor, NJ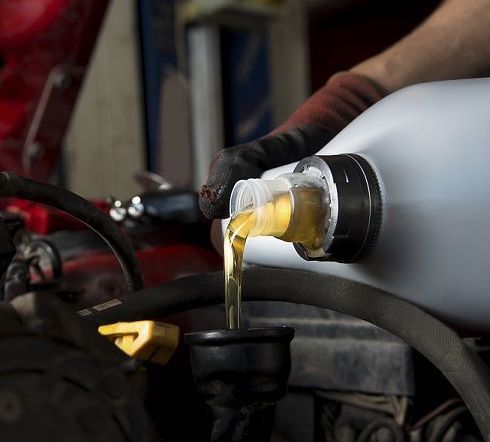 Service & Parts Hours
800-893-2192
| | |
| --- | --- |
| Monday | 7:30 am - 6:00 pm |
| Tuesday | 7:30 am - 6:00 pm |
| Wednesday | 7:30 am - 6:00 pm |
| Thursday | 7:30 am - 8:00 pm |
| Friday | 7:30 am - 6:00 pm |
| Saturday | 7:30 am - 5:00 pm |
| Sunday | Closed |
With the warmer months headed our way, your vehicle might need some time to transition between the seasons. Even the smallest change in our climate can affect the way your vehicle runs in various aspects. Regular maintenance is a great way to keep up with the weather changing and we at Windsor Nissan are here to help in every way possible. Bring your vehicle into our Service Department today and let our technicians prepare your ride for the summer!
Many people neglect their windshield wipers altogether, although this is an integral part in making sure you maintain clear vision. Even the best wipers won't last more than a year, so you should have your blades replaced when you stop by. Over time, wiper blades will dry out and crack whether they are used too often or not often enough, which could lead to streak marks across your windshield that will impair your visibility of the roads. We can refill your washer fluid while you're here, too, so you can get this all-in-one service out of the way!
You should consider your tires, as well, and the wear and tear they went through during the colder months. From unstable road conditions to sharp objects, from speed bumps, to curbs, your tires take on a lot during any season. Make sure to have them looked at by our technicians to determine whether it's time to have their air refilled or if you require a new set altogether. You can order the brand you want from our online Parts Department to ensure we have it in stock upon your visit. Another way to even out the use of each tire is to have them rotated. Our mechanics will switch the front tires for the back to ensure the rubber wears evenly over time so you don't end up with a flat.
You probably haven't used your air conditioning since last summer, but don't turn it on just yet! Several months of it being turned off can have an effect on this system, so if you find that only warm air is blowing out, or there is a peculiar smell floating through the cabin, it might be time for a filter replacement. We can install a new air filter in no time to get a fresh, cool breeze flowing through the cabin once again. If you're ready to have all of these services completed, simply schedule an appointment with us whenever it suits you best.
When you need to prepare your vehicle for the summertime, stop by and make use of our summer maintenance in East Windsor, NJ! Our service technicians at Windsor Nissan are skilled in vehicle maintenance and can have your ride updated in no time at all! We are located at 590 US-130 in East Windsor, NJ.
Testimonials
Roy and Ivan were so pleasant to work with at the dealership. I love my 2016 Sentra!
Monroe, NJ
September 12, 2016
Excellent all around service. This is the best dealership I have ever dealt with.
Trenton, NJ
September 10, 2016
Samantha helped me purchase my first car and I love it
Bordentown, NJ
September 7, 2016
It was such a pleasure dealing with such an awesome dealership
Far Hills, NJ
September 6, 2016
Loved working with Roy
East Brunswick, NJ
August 4, 2016
The best experience EVER!!! A huge thank you to both Roy and Larry.
Trenton, NJ
August 3, 2016
Very Happy 1st Time Buyer
Hamilton, NJ
July 23, 2016
Excellent Service and Communication!
Hamilton, NJ
July 15, 2016
I will recommend these guys to anyone!
Maple Shade, NJ
June 28, 2016
Ed and Ruben both exemplify exceptional professionalism
Plainsboro, NJ
June 2, 2016
Just bought my 4th vehicle from Windsor Nissan and I couldn't be happier
May 29, 2016
Ruben is the BEST!
Point Pleasant Beach
May 27, 2016
Extremely helpful during a tough time. Thank you so much Charlie and Ed!!!!!
Allentown, NJ
May 6, 2016
Hats off to the Service Department
Hazlet, NJ
May 4, 2016
Thank you for making it so easy to buy a new SUV
Cranbury, NJ
April 27, 2016
Very knowledgable and friendly staff
Hightstown, NJ
April 27, 2016
Thank you, thank you, thank you
Brick, NJ
March 1, 2016
Amazing Customer Service
Voorhees Township, NJ
December 19, 2015
Thank you for getting me into a new car!
Browns Mills, NJ
December 17, 2015
A true delight
Princeton Junction, NJ
November 1, 2015
Read More