Spring Vehicle Maintenence
Many of us are eager to get back into the swing of things with warm weather looming closer, and brisk air slowly dissipating. Spring is right around the corner, and it is important to not overlook the essential maintenance that comes with the changing of seasons. To make sure you are ready for warmer weather, bring your vehicle into Windsor Nissan today so we can get you ready to go with our spring maintenance service!
First things first, spring is notorious for April showers, and getting in to get your wipers checked is essential to maintain clear vision during those torrential downpours. The cold temperatures experienced during winter can sometimes cause your wiper blades to lose their performance, and we'd be more than happy to fit you with new ones! Speaking of cold, it is important to test your air conditioning system. The last thing you want is to experience the first warm day of the year and be roasting inside of your cabin.
Maintaining optimal performance is always key for weather changes, and when you schedule an appointment with our service department, we will take a look under the hood of your vehicle to ensure everything is running as smoothly as possible. Making sure your engine has enough coolant is fundamental in preventing breakdowns, as well as making sure your battery receives an evaluation, as winter can take a toll on its performance. On top of your battery, you should also take a look at the quality of your oil. old weather can thicken and reduce its longevity, so swap it out frequently. Cold temperatures can also harden or cause damage to rubber, so it is also a good idea to check belts and hoses for any sort of damage too.
Next priority for spring maintenance service is to make sure your tires are in top shape after the rugged weather experienced during this past winter. With the fluctuation of weather during season changes, tire pressure can get low, decreasing your vehicles performance. It is also important to make sure your tires are rotated per manufacturer's recommendation. Monitor the tread on your tires and, if they look work, make sure to get them replaced before the abundance of upcoming rain becomes problematic.
Lastly, driving down Route 130 all winter has probably led to some buildup of salt in your tires and under your vehicle. High volumes can cause serious damage, as well as rusting, that can easily be avoided with a high quality car wash that takes care of the undercarriage. Since we're looking under there anyway, it's prudent to assess your alignment and suspension every so often since potholes can jar the balance of your vehicle -- and our technicians are more than happy to take a look for you!
Stop in and visit us now at Windsor Nissan for your spring maintenance service so you can rest assured that you are prepared for the season changes! Located at 590 US-130 in East Windsor, NJ, our team of specialists are ready to get you all set for spring time today!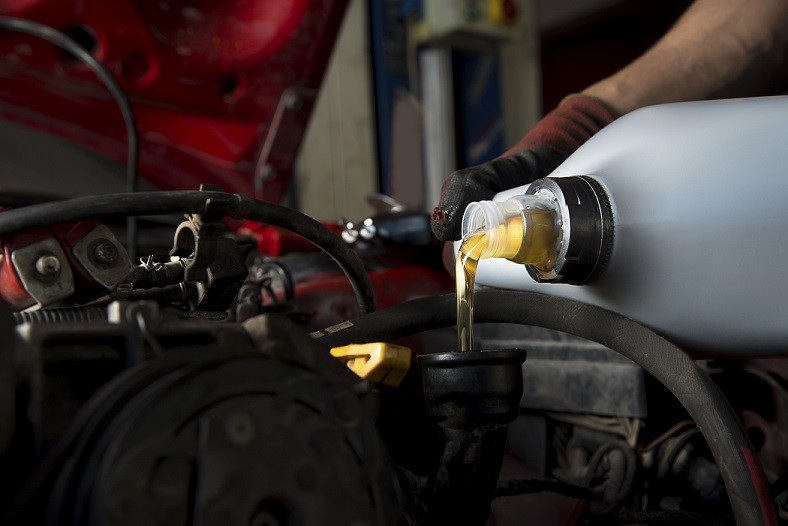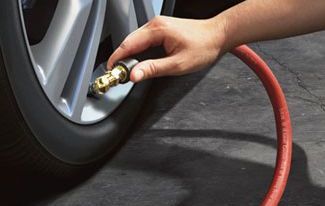 Sales Hours
800-892-7836
| | |
| --- | --- |
| Monday | 9:00 am - 9:00 pm |
| Tuesday | 9:00 am - 9:00 pm |
| Wednesday | 9:00 am - 9:00 pm |
| Thursday | 9:00 am - 9:00 pm |
| Friday | 9:00 am - 9:00 pm |
| Saturday | 9:00 am - 7:00 pm |
| Sunday | Closed |
Service & Parts Hours
800-893-2192
| | |
| --- | --- |
| Monday | 7:30 am - 6:00 pm |
| Tuesday | 7:30 am - 6:00 pm |
| Wednesday | 7:30 am - 6:00 pm |
| Thursday | 7:30 am - 8:00 pm |
| Friday | 7:30 am - 6:00 pm |
| Saturday | 7:30 am - 5:00 pm |
| Sunday | Closed |
Testimonials
Roy and Ivan were so pleasant to work with at the dealership. I love my 2016 Sentra!
Monroe, NJ
September 12, 2016
Excellent all around service. This is the best dealership I have ever dealt with.
Trenton, NJ
September 10, 2016
Samantha helped me purchase my first car and I love it
Bordentown, NJ
September 7, 2016
It was such a pleasure dealing with such an awesome dealership
Far Hills, NJ
September 6, 2016
Loved working with Roy
East Brunswick, NJ
August 4, 2016
The best experience EVER!!! A huge thank you to both Roy and Larry.
Trenton, NJ
August 3, 2016
Very Happy 1st Time Buyer
Hamilton, NJ
July 23, 2016
Excellent Service and Communication!
Hamilton, NJ
July 15, 2016
I will recommend these guys to anyone!
Maple Shade, NJ
June 28, 2016
Ed and Ruben both exemplify exceptional professionalism
Plainsboro, NJ
June 2, 2016
Just bought my 4th vehicle from Windsor Nissan and I couldn't be happier
May 29, 2016
Ruben is the BEST!
Point Pleasant Beach
May 27, 2016
Extremely helpful during a tough time. Thank you so much Charlie and Ed!!!!!
Allentown, NJ
May 6, 2016
Hats off to the Service Department
Hazlet, NJ
May 4, 2016
Thank you for making it so easy to buy a new SUV
Cranbury, NJ
April 27, 2016
Very knowledgable and friendly staff
Hightstown, NJ
April 27, 2016
Thank you, thank you, thank you
Brick, NJ
March 1, 2016
Amazing Customer Service
Voorhees Township, NJ
December 19, 2015
Thank you for getting me into a new car!
Browns Mills, NJ
December 17, 2015
A true delight
Princeton Junction, NJ
November 1, 2015
Read More