Nissan Credit Card Now Available in New Jersey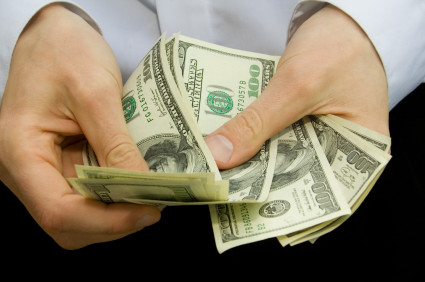 Sales Hours
800-892-7836
| | |
| --- | --- |
| Monday | 9:00 am - 9:00 pm |
| Tuesday | 9:00 am - 9:00 pm |
| Wednesday | 9:00 am - 9:00 pm |
| Thursday | 9:00 am - 9:00 pm |
| Friday | 9:00 am - 9:00 pm |
| Saturday | 9:00 am - 7:00 pm |
| Sunday | Closed |
We hold loyalty to the highest standard and we will continue to reciprocate with our loyal Windsor Nissan customers in every way possible. That is why we have implemented a program that enables cardholders to earn points derived from their everyday purchases that can be used toward their new and pre-owned purchases, services, accessories, or cash back. All you have to do as a customer is apply for the Nissan Visa® credit card right here to unlock the abundance of benefits we have in store!
In the modern world of plastic over paper, money transactions have been streamlined through the use of debit and credit cards. No matter where you turn, people are constantly swiping or using their chip for their daily transactions, big or small. That is where we come in to let you kill two birds with one stone. While making your regular purchases, why not gain some benefits through our all-new rewards program? When you make use of your Nissan credit card, you will be piling on the credits towards future points that will help you in the long run.
Why not contribute to your next vehicle purchase while you are at the pump or out for lunch? Thanks to the Nissan credit card you can constantly be stacking your points for future automotive expenditures while being proactive and economical. Through this program, cardholders can earn five points per $1 spent on products and services purchased at Nissan dealerships or on gas1. It doesn't stop there, every time you dine you will earn 3 points for every $1 spent1, and one point for every dollar spent where Visa® cards are accepted1.
What better way to sweeten the deal than to offer exclusive benefits that can only be enjoyed by Nissan Credit Card holders when you apply for one here at Windsor Nissan. To start, you will always have the peace of mind you deserve with zero fraud liability. If you get into a sticky situation and you are stranded on the side of the road, roadside dispatch will be there as soon as possible to take care of your automotive needs. There is also an auto rental collision damage waiver as well as travel and emergency assistance services. As you can see, you won't only be helping your own pockets with the Nissan credit card, you will also be unlocking a world full of benefits.
You are moments away from spending with purpose once you come down to Windsor Nissan for our Nissan Credit Card now available in New Jersey. If the perks don't speak for themselves, stop by our location to speak with a knowledgeable representative to learn more! We are located at 590 US-130 in East Windsor, NJ.
Testimonials
Made the care buying experience Easy
East Windsor, NJ
October 11, 2017
I am very happy with my new vehicle
Cranbury, NJ
October 17, 2017
Very Positive Experience
Hightstown, NJ
September 30, 2017
We got a great deal
East Windsor, NJ
September 4, 2017
Great people great service
Morrisville, PA
September 4, 2017
I sincerely love this dealership!
New Jersey
August 29, 2017
Charlie, Anthony and Susan were amazing
Robbinsville, New Jersey
August 24, 2017
I will recommend Windsor Nissan to family and friends!
Trenton, NJ
August 12, 2017
I love my new car and couldn't be happier
Keansburg, NJ
August 9, 2017
Quick and friendly service
Monroe, NJ
July 26, 2017
Amazing throughout the entire process
Philadelphia, PA
July 8, 2017
The staff was super friendly
South Amboy, NJ
June 21, 2017
They really work with you making sure you are comfortable all the way
Plainsboro, NJ
July 1, 2017
A wonderful purchasing experience with our son
Jobstown, NJ
May 30, 2017
Thank you, thank you, thank you
North Plainfield, NJ
April 30, 2017
Absolutely the best! No pressure and a bunch of sweethearts
Edison, NJ
April 6, 2017
I was in a bad spot in my current lease
Trenton, NJ
January 28, 2017
Honest Service
Monroe, NJ
January 27, 2017
So nice and so helpful
West Windsor, NJ
February 22, 2017
Big shout out to Roy for helping us through it all
Trenton, NJ
December 20, 2016
Read More
1 -Terms and conditions apply.