How to Inspect Your Tire Tread in New Jersey
When it comes to traveling with safety and confidence all year long, making sure that your vehicle's tire tread is in top condition should be a top priority. Providing the main connection between your vehicle and the road, the condition of your tires can either prevent a potential loss of control or cause a dangerous situation when you least expect it. Here at Windsor Nissan, we have put together a simple how-to article, so you can check the condition of your tire tread right away!
One of the most common at-home tire tests only requires one piece of equipment – a penny. Grab the coin from your wallet or maybe even from underneath a couch cushion, and head out to your vehicle. Starting with any tire, place the penny within the tread and check to see how much of Lincoln's head is visible. If you can see more than half, your tire is in need of rotation or replacement! Continue this process with all four rubbers in order to determine your next step. If they all look good, awesome, you can continue to drive on them for roughly another three to four months before taking another test. Having one or two tires with low treading could be a simple fix with a tire rotation, which helps them to wear more evenly. However, if three or all four of the tires have a serious lack of treading, we highly recommend you come see us for a replacement set as soon as possible!
Here at Windsor Nissan, we want to help you with each and every aspect of purchasing and maintaining a Nissan vehicle. If you have any questions about checking your tire tread, or any other maintenance-related issue, feel free to give our Service and Parts Department a call at 800-893-2192. We are here Monday through Saturday with convenient hours to suite a range of schedules. You can also contact us anytime via our online Ask a Tech form. Simply fill in a few details about your make and model, plus the inquiry, and someone will get back to you quickly.
What about if you found out that your car or SUV is in need of some new tires? We have you covered! Our wide selection of in-stock rubbers includes all of your favorite brands, and we frequently offer specials and coupons to make the purchase easier on your wallet. We'll even install them right away while you relax with a cup of coffee in our comfortable waiting room.
Now that you know how to inspect your tire tread in New Jersey, go and take a look at your vehicle! We at Windsor Nissan look forward to hearing from you soon.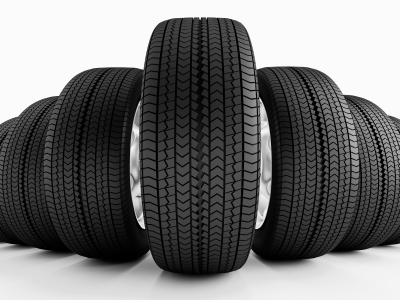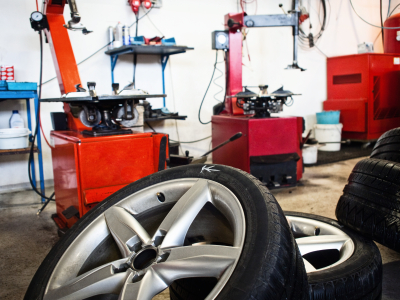 Sales Hours
800-892-7836
| | |
| --- | --- |
| Monday | 9:00 am - 9:00 pm |
| Tuesday | 9:00 am - 9:00 pm |
| Wednesday | 9:00 am - 9:00 pm |
| Thursday | 9:00 am - 9:00 pm |
| Friday | 9:00 am - 9:00 pm |
| Saturday | 9:00 am - 7:00 pm |
| Sunday | Closed |
Testimonials
Roy and Ivan were so pleasant to work with at the dealership. I love my 2016 Sentra!
Monroe, NJ
September 12, 2016
Excellent all around service. This is the best dealership I have ever dealt with.
Trenton, NJ
September 10, 2016
Samantha helped me purchase my first car and I love it
Bordentown, NJ
September 7, 2016
It was such a pleasure dealing with such an awesome dealership
Far Hills, NJ
September 6, 2016
Loved working with Roy
East Brunswick, NJ
August 4, 2016
The best experience EVER!!! A huge thank you to both Roy and Larry.
Trenton, NJ
August 3, 2016
Very Happy 1st Time Buyer
Hamilton, NJ
July 23, 2016
Excellent Service and Communication!
Hamilton, NJ
July 15, 2016
I will recommend these guys to anyone!
Maple Shade, NJ
June 28, 2016
Ed and Ruben both exemplify exceptional professionalism
Plainsboro, NJ
June 2, 2016
Just bought my 4th vehicle from Windsor Nissan and I couldn't be happier
May 29, 2016
Ruben is the BEST!
Point Pleasant Beach
May 27, 2016
Extremely helpful during a tough time. Thank you so much Charlie and Ed!!!!!
Allentown, NJ
May 6, 2016
Hats off to the Service Department
Hazlet, NJ
May 4, 2016
Thank you for making it so easy to buy a new SUV
Cranbury, NJ
April 27, 2016
Very knowledgable and friendly staff
Hightstown, NJ
April 27, 2016
Thank you, thank you, thank you
Brick, NJ
March 1, 2016
Amazing Customer Service
Voorhees Township, NJ
December 19, 2015
Thank you for getting me into a new car!
Browns Mills, NJ
December 17, 2015
A true delight
Princeton Junction, NJ
November 1, 2015
Read More