Brake Service near Eatontown, NJ
Let's talk brakes. What kind of condition are yours in? Not sure? It may be time for your brake service near Eatontown, NJ! Our technicians here at Windsor Nissan are highly-trained and happy to assess your brake condition and advise you appropriately. We're open Monday through Saturday and conveniently located at 590 US-130 in East Windsor, NJ, so come by soon!
Brakes work using a hydraulics system that is equally simple and complex. Using machines, levers, cylinders, and pads, your brakes accomplish the task of slowing down the roll of your tires, but there's more to it than that. While it may seem that your depression of the brake pedal is what stops your vehicle, it's only the catalyst. There's not enough energy behind your foot to bring a 2-ton - or more - car to a stop.
To overcome that, brake fluid was introduced to the system, as well as two cylinders. When you hit the brakes, the simple lever pushes brake fluid through a small cylinder to build pressure. The fluid then floods into a large cylinder, which pushes the piston, touching the brake pads to the discs and generating heat. This friction is what ultimately brings your vehicle to a halt.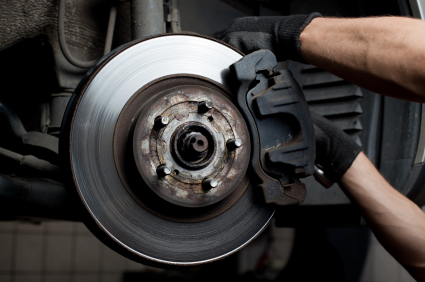 Having your brake service near Eatontown, NJ, will make sure everything is working just the way it should be. Brake pads begin their life with 12 mm of thickness, but this degrades over time. Anything less than 1 mm will create unsafe braking conditions, which is the last thing you want. Not having enough brake fluid, or brake fluid that isn't up to the task, can cause the same bad condition. Thankfully, it's easy to schedule an appointment with our Service Department! You can fill out our Schedule an Appointment form right here on our website or speak with one our service advisors by giving us a call. Finally, you can also drive right up to our service bay. We're always happy to work you into our schedule! Check out our Service Specials online before coming in and see how you can save money this month!
Our goal is always 100 percent customer satisfaction, so be sure to let us know how your experience getting your brake service near Eatontown, NJ, went. We at Windsor Nissan have a vested interest in prolonging the life of your vehicle. Ask us questions during any of our convenient business hours by dialing 800-892-7836. We look forward to seeing you and your vehicle soon!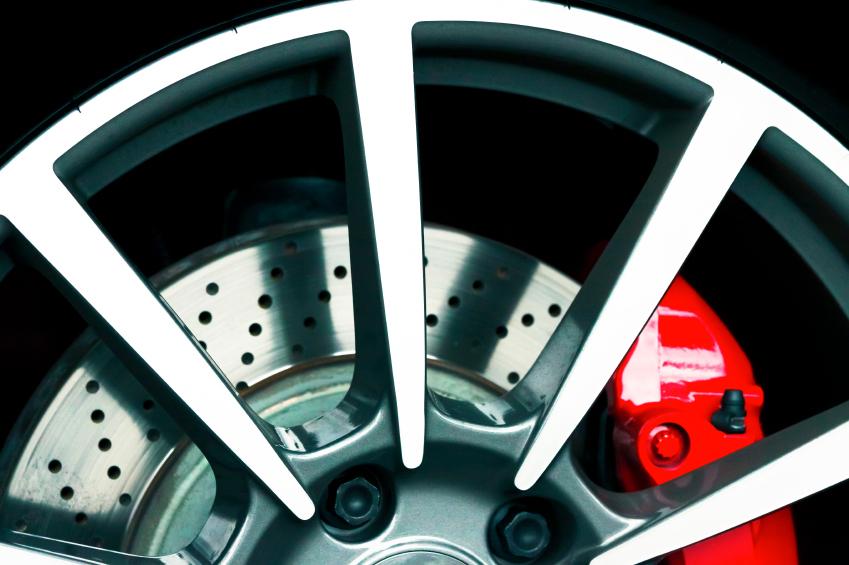 Service & Parts Hours
800-893-2192
| | |
| --- | --- |
| Monday | 7:30 am - 6:00 pm |
| Tuesday | 7:30 am - 6:00 pm |
| Wednesday | 7:30 am - 6:00 pm |
| Thursday | 7:30 am - 8:00 pm |
| Friday | 7:30 am - 6:00 pm |
| Saturday | 7:30 am - 5:00 pm |
| Sunday | Closed |
Testimonials
Roy and Ivan were so pleasant to work with at the dealership. I love my 2016 Sentra!
Monroe, NJ
September 12, 2016
Excellent all around service. This is the best dealership I have ever dealt with.
Trenton, NJ
September 10, 2016
Samantha helped me purchase my first car and I love it
Bordentown, NJ
September 7, 2016
It was such a pleasure dealing with such an awesome dealership
Far Hills, NJ
September 6, 2016
Loved working with Roy
East Brunswick, NJ
August 4, 2016
The best experience EVER!!! A huge thank you to both Roy and Larry.
Trenton, NJ
August 3, 2016
Very Happy 1st Time Buyer
Hamilton, NJ
July 23, 2016
Excellent Service and Communication!
Hamilton, NJ
July 15, 2016
I will recommend these guys to anyone!
Maple Shade, NJ
June 28, 2016
Ed and Ruben both exemplify exceptional professionalism
Plainsboro, NJ
June 2, 2016
Just bought my 4th vehicle from Windsor Nissan and I couldn't be happier
May 29, 2016
Ruben is the BEST!
Point Pleasant Beach
May 27, 2016
Extremely helpful during a tough time. Thank you so much Charlie and Ed!!!!!
Allentown, NJ
May 6, 2016
Hats off to the Service Department
Hazlet, NJ
May 4, 2016
Thank you for making it so easy to buy a new SUV
Cranbury, NJ
April 27, 2016
Very knowledgable and friendly staff
Hightstown, NJ
April 27, 2016
Thank you, thank you, thank you
Brick, NJ
March 1, 2016
Amazing Customer Service
Voorhees Township, NJ
December 19, 2015
Thank you for getting me into a new car!
Browns Mills, NJ
December 17, 2015
A true delight
Princeton Junction, NJ
November 1, 2015
Read More