2017 Nissan Sentra Safety Features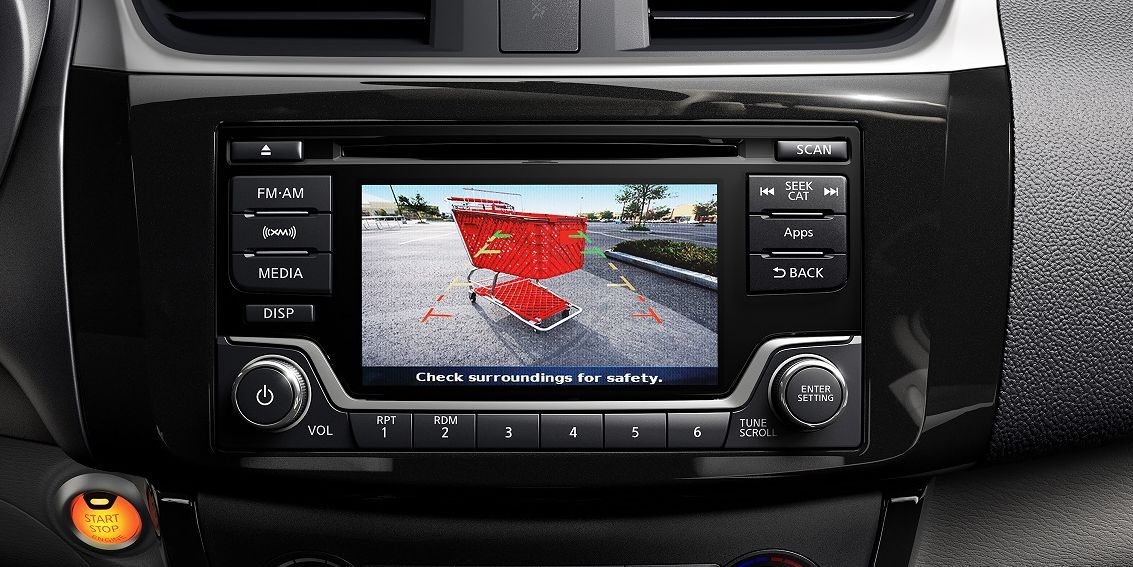 Sales Hours
800-892-7836
| | |
| --- | --- |
| Monday | 9:00 am - 9:00 pm |
| Tuesday | 9:00 am - 9:00 pm |
| Wednesday | 9:00 am - 9:00 pm |
| Thursday | 9:00 am - 9:00 pm |
| Friday | 9:00 am - 9:00 pm |
| Saturday | 9:00 am - 7:00 pm |
| Sunday | Closed |
When you're ready to take that next step and start looking for a new ride, one of the main aspects of concern is its safety features. You can rest assured that the 2017 Sentra incorporates the latest technology into its cabin to provide you and your passengers with the utmost protection. Our skilled staff can tell you all about the Nissan Sentra and its forward-thinking technology today at Windsor Nissan, so make sure to stop by soon!
While you're making your way down the highway during your morning commute, you can count on the Intelligent Cruise Control1 to keep a safe following distance between you and the vehicle ahead if you want to give your foot a break. This system monitors traffic patterns and will slow or speed up accordingly to keep with the flow. Also, the Blind Spot Warning2 will certainly come in handy when you're ready to change lanes, as this feature alerts you when a car is out of your range of sight, so you know when it's clear to make a maneuver. From the inside of your cabin, you'll be able to manage your settings like temperature, climate, and more without having to take your focus off of the road, thanks to the steering wheel-mounted controls.
The Nissan Sentra's safety features also help you stay on top of vehicle maintenance. With the standard Tire Pressure Monitoring System (TMPMS) with Easy-Fill Tire Alert3 in the 2017 Sentra, you'll be able to keep track of your tires' condition and know when they need more air without having to physically check them yourself. Lighting up the road ahead are the smart auto headlights, which improve your vision when driving during inclement weather conditions, as they will turn on automatically when needed. And, for all of your reverse maneuvers, the Rearview Monitor4 displays a live feed of what's going on in behind you, making parking a breeze.
Accidents do occur from time to time, and if you find yourself in an emergency situation, you can have peace of mind knowing that the Sentra comes equipped with six standard airbags5. The Zone Body construction of the Nissan Sentra will absorb energy caused by the collision, which will lessen its impact on you and your family. Maintaining a steady performance is the Vehicle Dynamic Control6 (VDC) with the Traction Control System (TCS), giving you all the confidence you need to handle uneven pavement and snow-covered roads.
Now that you know just how safe of a ride that the Sentra offers, it's time to come visit Windsor Nissan to get your first up-close look at this sensational sedan. The 2017 Nissan Sentra safety features really make this vehicle worthwhile, so see us today at our nearby location, 590 US-130 East Windsor, NJ.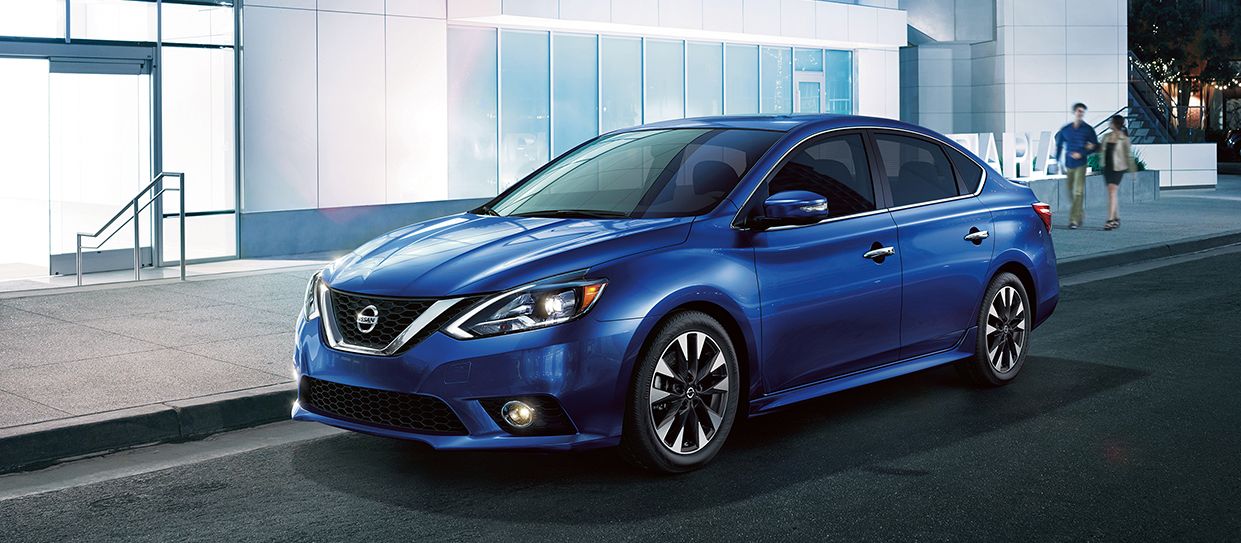 Vehicle shown above is the 2017 Nissan Sentra SR in Deep Blue Pearl with optional equipment.
Testimonials
Made the care buying experience Easy
East Windsor, NJ
October 11, 2017
I am very happy with my new vehicle
Cranbury, NJ
October 17, 2017
Very Positive Experience
Hightstown, NJ
September 30, 2017
We got a great deal
East Windsor, NJ
September 4, 2017
Great people great service
Morrisville, PA
September 4, 2017
I sincerely love this dealership!
New Jersey
August 29, 2017
Charlie, Anthony and Susan were amazing
Robbinsville, New Jersey
August 24, 2017
I will recommend Windsor Nissan to family and friends!
Trenton, NJ
August 12, 2017
I love my new car and couldn't be happier
Keansburg, NJ
August 9, 2017
Quick and friendly service
Monroe, NJ
July 26, 2017
Amazing throughout the entire process
Philadelphia, PA
July 8, 2017
The staff was super friendly
South Amboy, NJ
June 21, 2017
They really work with you making sure you are comfortable all the way
Plainsboro, NJ
July 1, 2017
A wonderful purchasing experience with our son
Jobstown, NJ
May 30, 2017
Thank you, thank you, thank you
North Plainfield, NJ
April 30, 2017
Absolutely the best! No pressure and a bunch of sweethearts
Edison, NJ
April 6, 2017
I was in a bad spot in my current lease
Trenton, NJ
January 28, 2017
Honest Service
Monroe, NJ
January 27, 2017
So nice and so helpful
West Windsor, NJ
February 22, 2017
Big shout out to Roy for helping us through it all
Trenton, NJ
December 20, 2016
Read More
1 Intelligent Cruise Control is not a collision avoidance system or warning device. Designed to use limited braking. Failure to apply the brakes could result in an accident.
2 Blind Spot Warning is not a substitute for proper lane change procedures. The system will not prevent contact with other vehicles or accidents. It may not detect every vehicle or object around you.
3 TPMS is not a substitute for regular tire pressure checks. Vehicle must be on for the Easy-Fill Tire Alert to operate.
4 Parking aid/convenience feature. Cannot completely eliminate blind spots. May not detect every object and does not warn of moving objects. Always check surroundings and turn to look behind you before moving vehicle.
5 Air bags are only a supplemental restraint system; always wear your seat belt. Even with the occupant-classification sensor, rear-facing child restraints should not be placed in the front-passenger's seat. All children 12 years old and under should ride in the rear seat properly secured in child restraints, booster seats, or seat belts according to their size. Air bags will only inflate in certain accidents; see your Owner's Manual for more details.
6 VDC, which should remain on when driving except when freeing the vehicle from mud or snow, cannot prevent accidents due to abrupt steering, carelessness, or dangerous driving techniques.